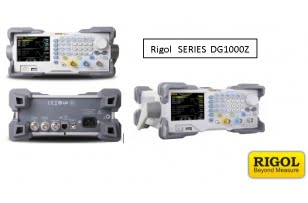 10 Nov

Rigol DG1000Z

Powered by Rigol's innovative SiFi technology, the DG1000Z is ideal for low frequency testing applications requiring high signal fidelity, low noise floor and long arbitrary waveform length.

The DG1000Z series delivers up to 200 MSa/s sample rate and 14 bits vertical resolution allowing users to achieve fine resolution and signal detail while emulating small voltage changes on a large output range.

Available in models up to 60 MHz [The DG1062Z (60MHz)], these generators offer a wide range of modulations including AM, FM, PM, ASK, FSK, PSK and PWM.